Yoga at the Market with Lindsay Daniels of Studio 4:8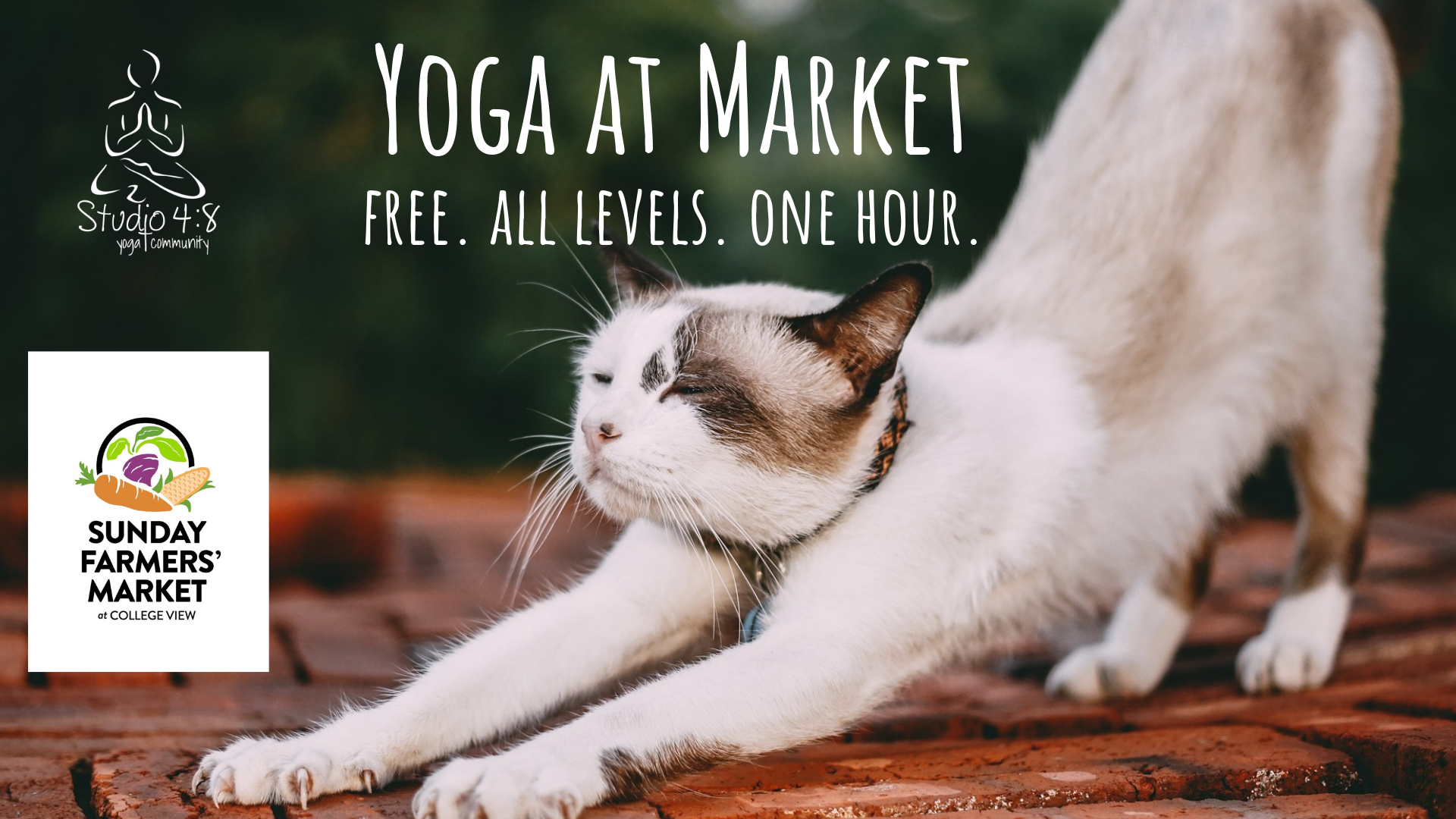 This is a FREE event. Join us near the awning on the west side of College View Church.
Please bring your own mat.
Lindsay is a teacher, a seeker, and a dreamer. She teaches high school English and restorative yoga at Studio 4:8. She sees yoga as a tool to create space within the body and fill it with love and light.