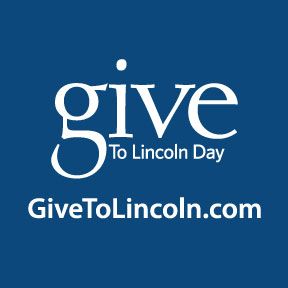 2020 Give to Lincoln Day -  May 28th 2020
It is vitally important to come together in trying times. Investing in our community is not only beneficial for everyone, it is paramount, especially during these times.  Nonprofits like the Sunday Farmers' Market need you now more than ever. Donating to the Sunday Farmers' Market through Give to Lincoln Day-Sunday Farmers'Market is an easy and convenient way to donate. As a way to make an even bigger impact with your donation dollars, nonprofits will also receive a proportional share of a $500,000 match fund based on the total donation amount they receive.Give to Lincoln Day is May 28 although online giving starts May 1, 2020. All donations made May 1 - May 28 will count toward a challenge match fund. 

Give to Lincoln Day is a giving event that encourages everyone to contribute to local nonprofit organizations and is coordinated by Lincoln Community Foundation, in partnership with local nonprofit organizations. Give to Lincoln provides a central platform for local Nonprofits to tell their stories and to share the ways they impact and help our community grow. Started in 2012,Give to Lincoln has raised $26 million for local nonprofits!
Donations to the Sunday Farmers' Market are used to promote local food production and consumption. Your donation helps offset the cost of market management and operations in order to lower the barriers of participation by local farms. These donations also augment our SNAP match program that makes local food more available to low-income customers.