Common Good Farm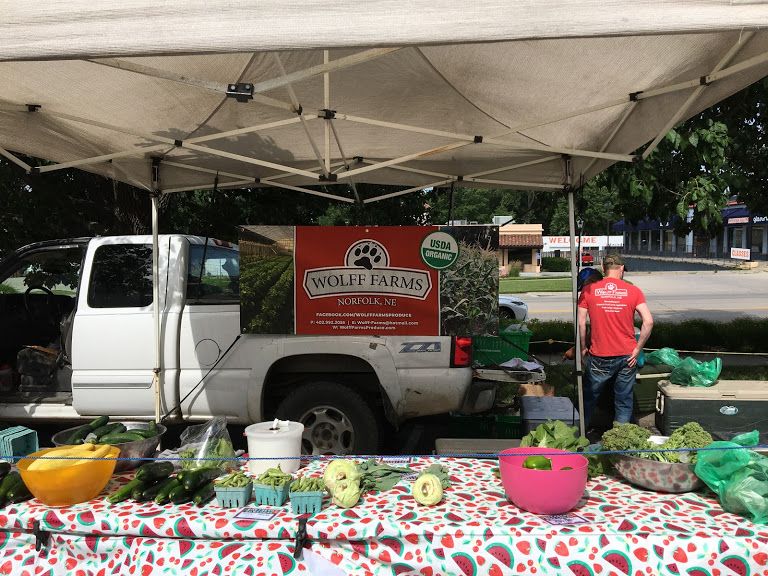 Common Good Farm is a mom & pop family farm...small, sustainable, certified organic & Biodynamic...growing good food since 1996 for southeast Nebraska....that means we're in season 23 here! We are 15 miles northwest of Lincoln, near Raymond. We're committed to sustaining a family farm & growing food for our community & neighbors...our call is to tend the soil, grow the food & love the land.
We grow over 45 different kinds of produce -- 4 acres of veggies & herbs...at market & through our CSA (the oldest CSA in Nebraska). We also have an annual organic plant sale & offer plants at market. We also raise certified organic pastured pork, certified organic 100% grass-fed/grazed beef & a host a truly pasture-based laying flock for gorgeous organic eggs. All the moving parts of our farm are integrated to support another aspect...soil fertility, pest management, animal husbandry & vegetable production woven together, all towards good food well grown!
Ruth Chantry & Evrett Lunquist
(402)450-8121I www.commongoodfarm.com 
 
Direct Ordering Information:
Some items available only during regular Market Season. 
Email: farmers@commongoodfarm.com
Common Good Facebook Page
Website: commongoodfarm.com
Check out Common Good Facebook page for on-going on farm plant sales.
Accepting: Credit Card, *Cash, Check
*Cash not preferred at this time; Finalizing ability to accept EBT/SNAP
PLEASE NOTE: Common Good is not doing traditional CSA's this year.  They are doing a farm membership, similar to a market share. Please contact Ruth or Evrett at Common Good for more details.  
Farm Pick-up
Weekly pick-up at the Sunday Farmers' Market