Common Good Farm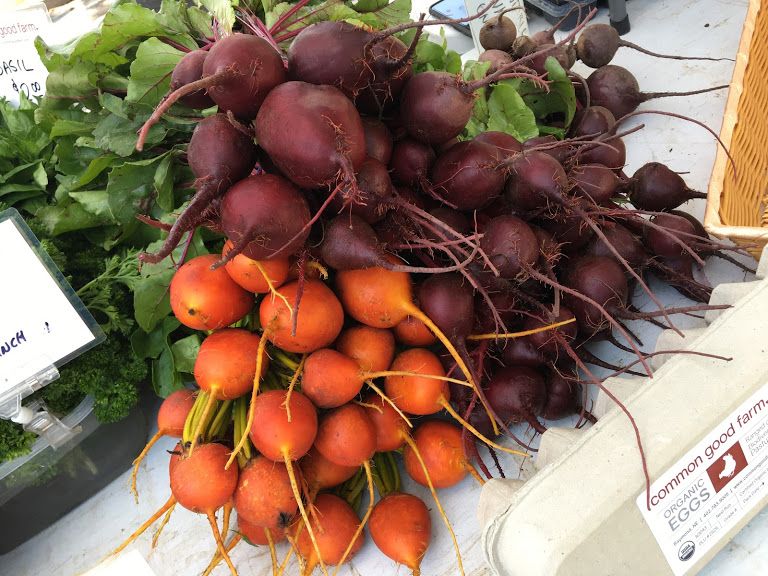 Common Good Farm is a mom & pop family farm...small, sustainable, certified organic & Biodynamic...growing good food since 1996 for southeast Nebraska, now in our 24th season. We are 15 miles northwest of Lincoln, near Raymond. We're committed to sustaining a family farm & growing food for our community & neighbors...making the soil beneath us and the world around us a better place through our seasonal offerings of certified organic vegetables & herbs, plants, pastured eggs & meats.
We grow over 45 different kinds of produce, available at market & through on-farm scheduled events/pop-ups, as well as at Open Harvest in Lincoln (veg, plants, herbs, eggs & occasionally meat) and Natural Grocers in Lincoln for eggs. Our annual organic plant sale draws folks from a four-state region to find heirloom, open-pollinated hardy garden transplants that do well in our region...grown right at the farm. We also raise certified organic pastured pork, certified organic 100% grass-fed/grazed beef & a host a truly pasture-based laying flock for gorgeous organic eggs. Our eggs are ranked 5th in the nation by the Cornucopia Institute. All the moving parts of our farm are integrated to support another aspect...soil fertility, pest management, animal husbandry & vegetable production woven together, all towards good food well grown!
Ruth Chantry & Evrett Lunquist
402.783.9005 (farmhouse landline) www.commongoodfarm.com 
Direct Ordering Information:
Some items available only during regular Market Season. 
Email: farmers@commongoodfarm.com
Common Good Facebook Page
Website: commongoodfarm.com
Check out Common Good Facebook page for on-going updates, including plant sale & special events & pop-ups.
Accepting: Credit Card, Cash, Check

PLEASE NOTE: After 25 years of CSA, Common Good is not offering their long-standing traditional CSA this year.  They are offering a farm membership, similar to a market share, available for any farm goods. Late season adds may be limited. Please contact Ruth or Evrett at Common Good for more details.
Farm Pick-up
Weekly pick-up at the Sunday Farmers' Market