Hunter's Honey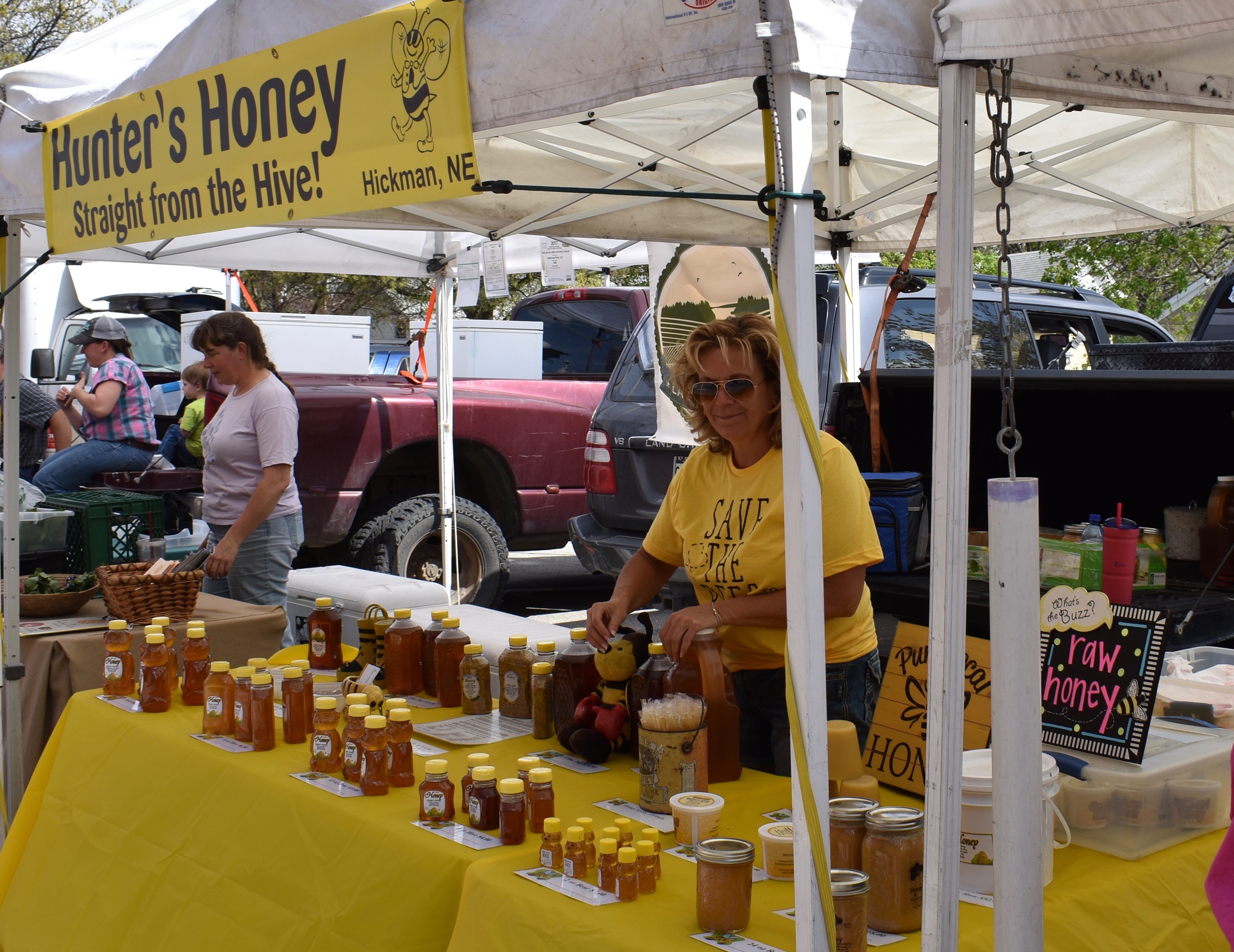 Our family, Doug, Michelle, Riley and Alex, are active beekeepers and honey processors in the heart of southeast Nebraska. Our bees flourish in hives surrounding alfalfa hay fields, clover fields, grass pastures with wildflowers and row crop fields. Our Nebraska-made honey is pure honey -- no sweetners have been added and our honey is never diluted.
The quality of our honey starts with our bee hives. Our family-owned business keeps our bees healthy all year long. - Hunter's Honey
Hunter's Honey will be at OCRFM full-season April through October with honey, bee's wax, bee pollen, and honey straws.
Doug & Michelle Hunter | Lincoln, NE | www.purenebraskahoney.com