Pekarek's Produce*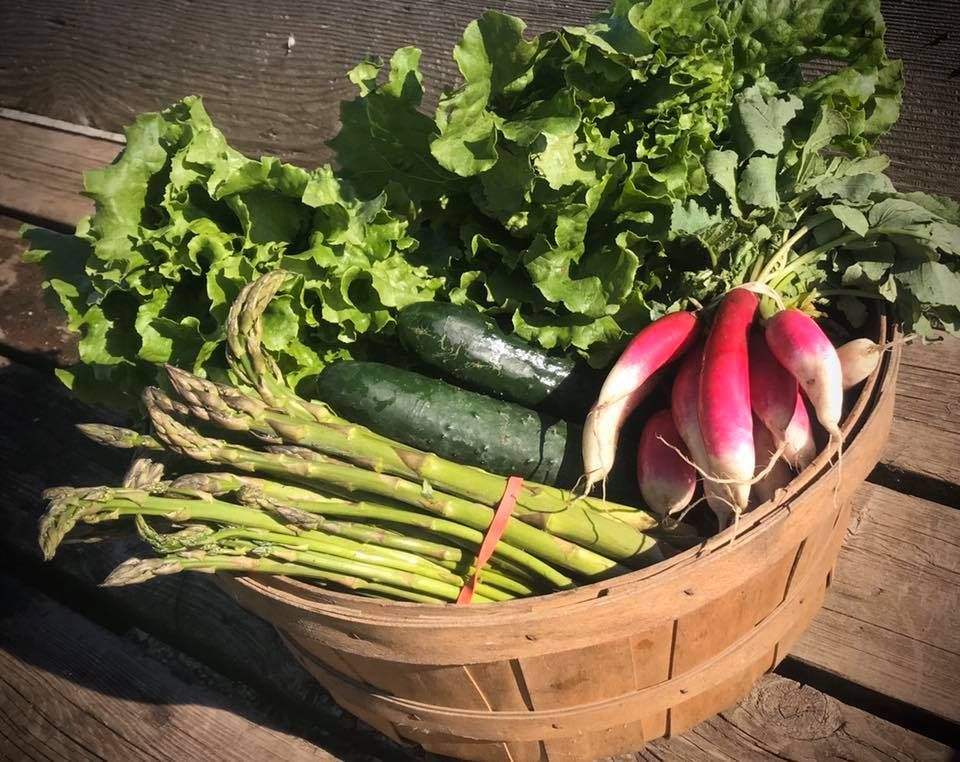 Pekarek's Produce is a family owned and operated vegetable production operation.  Ryan began the business in 2004 while in college.  All of the produce is grown on his family's land, near Dwight, NE, where they are still farming.
Pekarek's Produce raises over 50 varieties of crops on more than 15 acres.  The harvest season begins in April or early May with radishes, green onions, lettuce, and spinach.  During the summer, the main crops are cole crops; several types of peas, bulb onions, carrots, green and wax beans, zucchini, summer squash, beets, potatoes, and cucumbers.  By the fall, the main crops harvested are tomatoes, muskmelons, watermelons, sweet corn, winter squash, gourds, and pumpkins.  To see what crops are raised, check out the Crops and Harvest Calendar on our website.
They enjoy selling directly to the public, giving them an opportunity to exhibit, sell, and discuss the vegetables they grow.  Everyone who sells for Pekarek's Produce at the markets has been involved with the production of the vegetables.
 
Pekarek's Produce Facebook Page
Website: www.pekareksproduce.com