Prairieview Produce & Jellies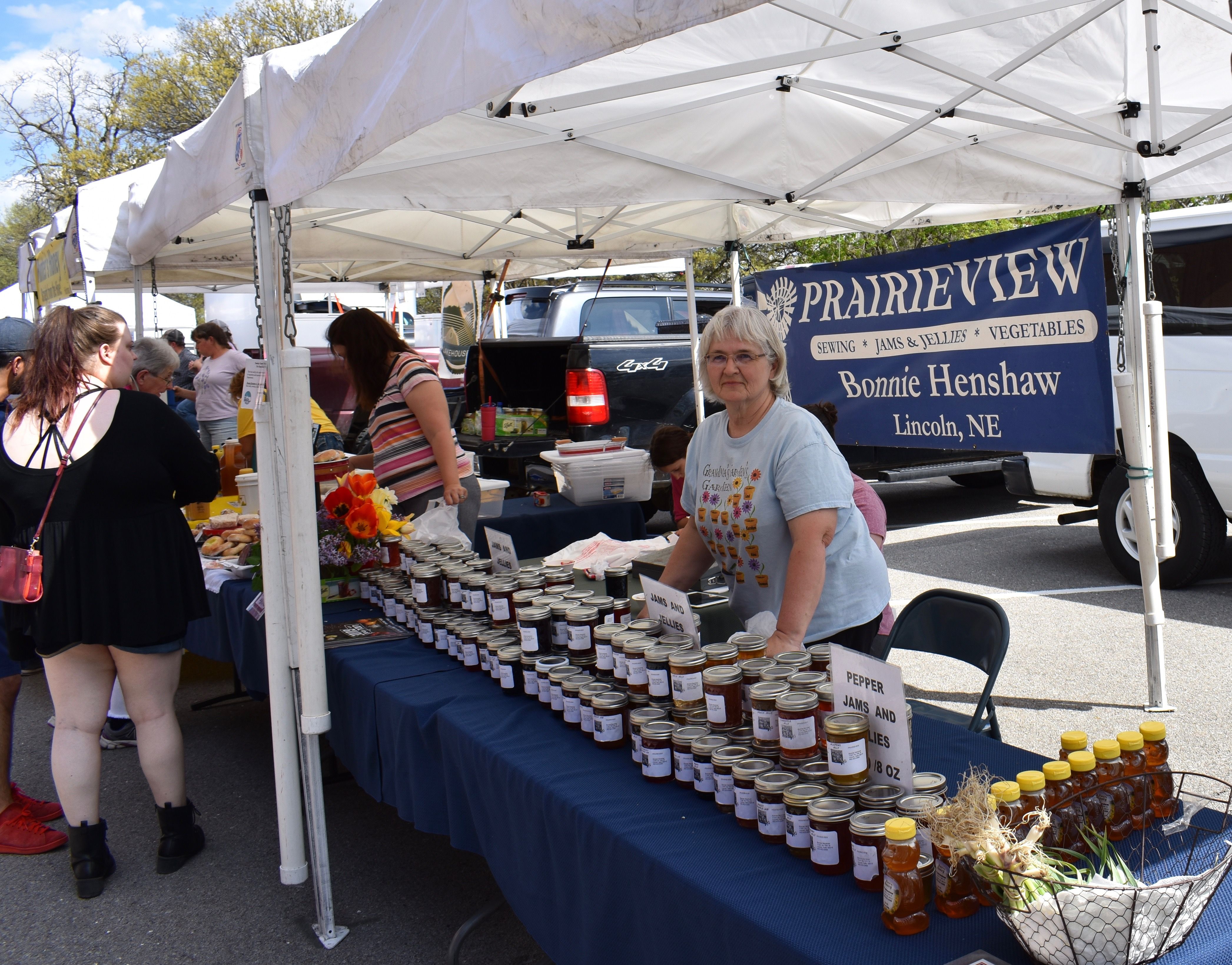 PRAIRIEVIEW has offered seasonal produce, jams and jellies at the farmers' markets for over twenty years and at Sunday Farmers' Market for over 10 years.
Produce includes radishes, green onions, romaine lettuce, peas, kohlrabi, beans, zucchini, cucumbers, peppers, okra, tomatoes, garlic, potatoes. 
Jams and jellies include wild plum, chokecherry, elderberry, peach, apple, apricot, cherry as well as jalapeno and habanera varieties. 
For several years, Prairieview has brought fresh baked goods to the market including Kolaches, banana bread, cookies and brownies- all baked fresh just for the market.
Bonnie Henshaw and children and grandchildren.
Direct Ordering Information:
jbhenshaw@windstream.net
Prairieview Facebook Page
Accepting: Cash and Check
Farm Pick-up at 11201 South 70th, Lincoln NE
Offering Pre-Order and Curbside Pick-Up at the Sunday Farmers' Market