Spiritus Vitae Botanicals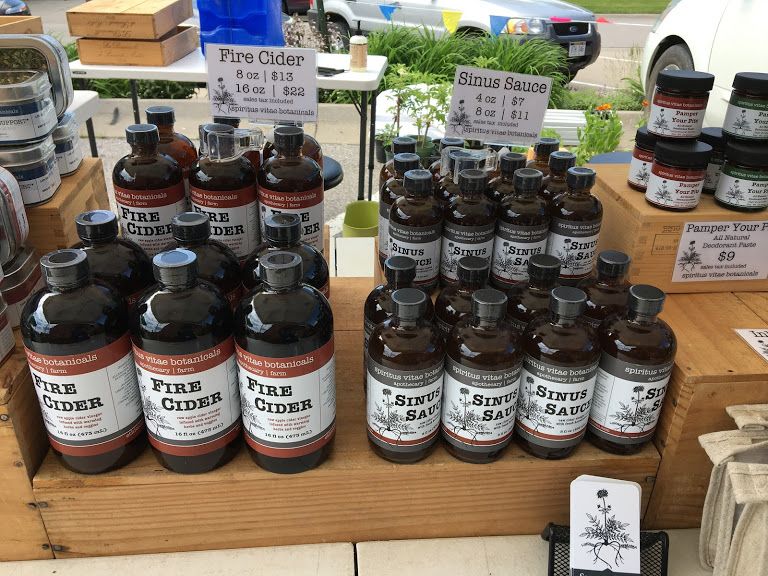 Spiritus Vitae Botanicals is a small medicinal herb farm owned and operated by Nic and Paul Saville, located just outside Lincoln, Nebraska. They are not just farmers, they are stewards of Mother Earth. Using only non-depleting practices, they provide nourishment for both the community and the land.

They provide high quality medicinal herbs and herbal products using only natural, non-depleting farming practices to provide both the community and the land with optimal nourishment. Their herbs are grown, harvested and dried on-site in small batches to ensure the herbs going into their products are well cared for and  harvested at peak potency.
Direct Ordering Information:
402-413-1495 |
spiritusvitaebotanicals@gmail.com
Currently available: Herbal vinegars, syrups, and teas. Natural body care. Dried medicinal herbs.
Accepting: Credit Card, Cash, Paypal, Check
Offering: *Delivery, Mail (shipment), Pick-up 
*Delivery available in Lincoln for orders over $40
Contact Nic and Paul for details.