McKelvie Farm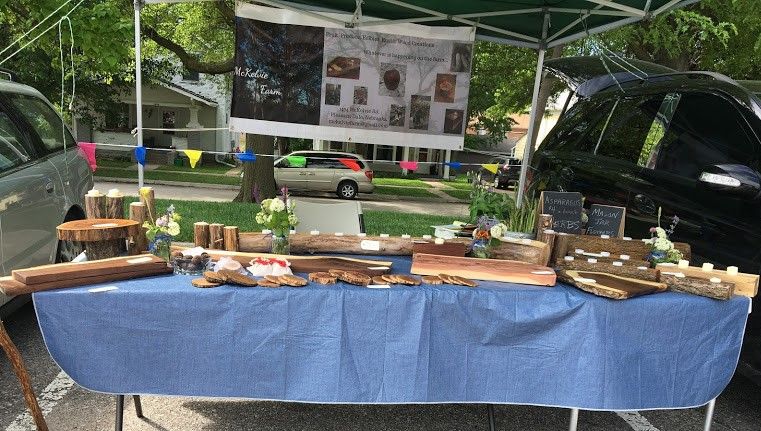 Recently retired and just moved to Nebraska, we wanted to find a place to work the land and were fortunate enough to find a wonderful property in Seward County, mostly forested with an apple orchard, pear trees, apricot trees and extensive gardens. I have established McKelvie Farm where I am harvesting produce and creating unique pieces made from the timber found on the farm including black walnut, cedar, pine, and many other varieties of wood.
Timothy Veach
Direct Ordering Information:
Email: mckelviefarm@gmail.com
Etsy Shop McKelvie Farm
Accepting:Credit Card, Cash, Paypal, Check, Square
Offering Mail orders or Free Local (metro Lincoln area)  Delivery for orders over $15 and Pick-up at the Sunday Farmers' Market
*For pick-up at the Sunday Market, you must have your pre-order in on Saturday.