Moose's Mad Fresh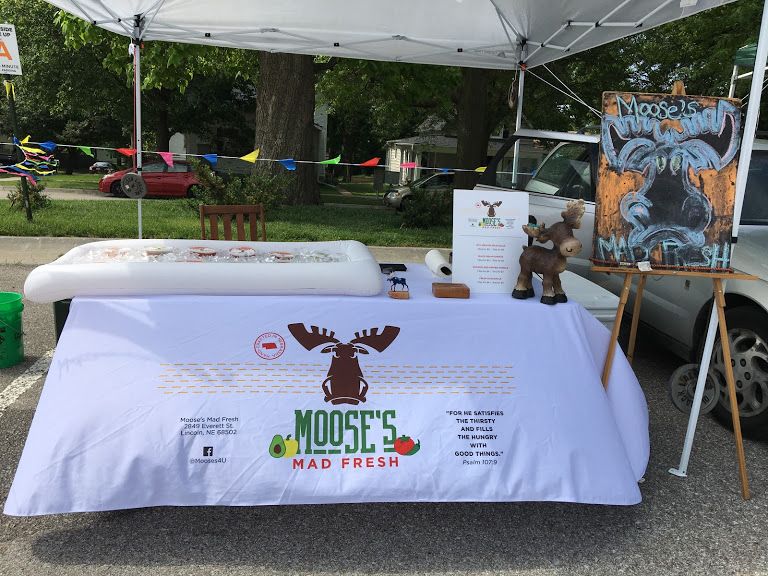 Matthew has grown veggies for years and eventually began using them to make his own salsa, hummus, and guacamole. Working to perfect his recipes, he shared with friends who were so impressed, they encouraged him to share the deliciousness and sell at the Market.
Moose's Mad Fresh is made-from-scratch, small-batch Salsa, Guacamole, and Hummus. Their Small-Batch Salsa comes in Hot, Medium, and Mild (hint of kick). Their Small-Batch Hummus is available in Roasted Red Pepper and Spicy Black Bean and Sriracha & Lime. 
Matthew's Guacamole is a crowd favorite and has turned non-guacs into guac lovers!
Direct Ordering Information:
Moose's Mad Fresh Facebook Page - Direct Message
Accepting: Cash, Paypal, Venmo, Check
Offering: Free Local Delivery and Pick-up at the Sunday Farmers' Market