P.S. It's Gluten Free*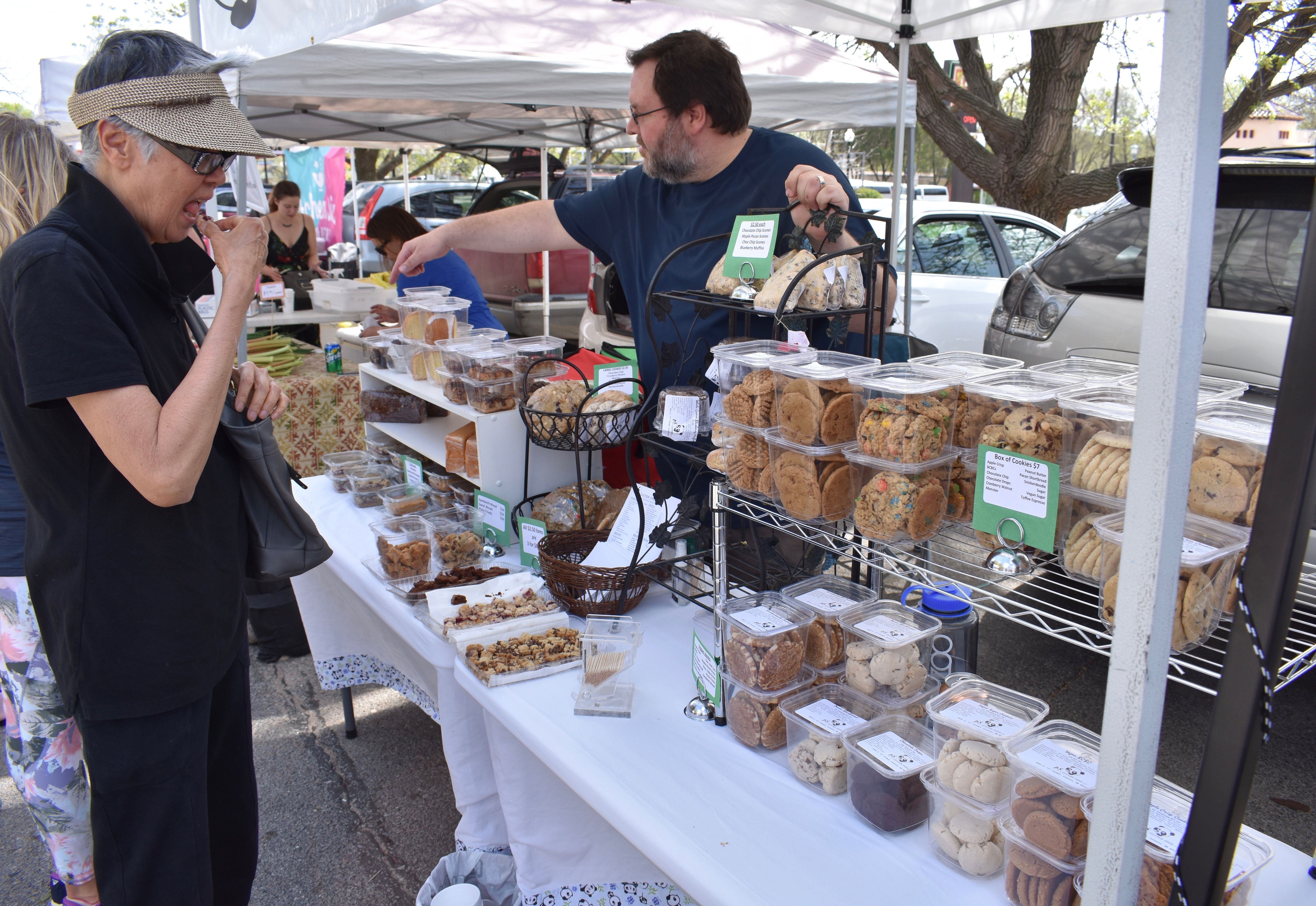 Our name — P.S. It's Gluten Free is meant to convey that we produce bake goods that are GOOD! Everything we make is gluten free, and much of it is also diary free and/or egg free as well, however it all tastes so delicious you won't notice that it's gluten free!  We have traveled all over the world, which means we can describe gluten free in a few languages, but more importantly we're committed to producing a local gluten free product that is as good as you can get anywhere in the world. Our production is personal, in that we love good food, we love Lincoln and we love the earth. We're foodies — and celiac disease wasn't going to hold us back. We believe that local markets are important for strengthening the economic base of the community and in supporting the unique and creative talents of Lincoln. 
Depending on the bounty of our garden and other local gardens, we will integrate homegrown fruits and vegetables like raspberries, blackberries, pumpkin, and zucchini in our baked products. When we do use dairy, we plan to use local products that are free of artificial growth hormones, and cage free eggs from no-hormone, no-antibiotic, natural feed chickens. Basically, we're going to use the stuff we eat. — P.S. It's Gluten Free
Phil Seng I philseng@gmail.com

Direct Ordering Information:
psitsglutenfree.com
PS It's Gluten Free Facebook Page
Order pick-up. Contact Phil for more information.